PRODUCT
Above Ground Swimming Pool Heat Pump Manufacturer Air To Water Heat Pump Manufacturer All In One Heat Pump Water Heater
About Aircal
10000+

More than 10000 square meters of manufacturing center

20%

Strong R&D team occupy over 20% of whole company staff

600+

Daily production capacity is more than 600 pcs

65000+

More than 65000 heat pump had been sold in year 2022
Aircal is professional manufacturers of heat pumps in Guangzhou, China, and targeting the global market. We are specialized in R&D, manufacturing and marketing of Pool Heat Pumps, DHW Heat pumps and Multifunctional Heat Pumps for house heating and cooling, which largely used in integrated energy-saving solutions of Residence, Commerce and Industry.
Aircal uses considerable experience and expertise to design and set up the most efficient renewable energy and energy-saving heat pump for you.
VIEW MORE
CONTACT US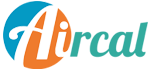 AIRCAL HEAT PUMP CO., LTD.
We are always providing our customers with reliable products and considerate services.
If you would like to keep touch with us directly, please go to contact us