CONTACT US
Do you have a question? You can get in touch with us using the information below.
Aircal Heat Pump Co., Ltd.
TEL & FAX
Tel.: +86-20-39012990
Fax: +86-20-39012990
Address
No.39 Liyu Road, Yuwotou Avenue, Dongchong, Nansha, 511453, Guangzhou, China.
CONTACT US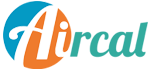 AIRCAL HEAT PUMP CO., LTD.
We are always providing our customers with reliable products and considerate services.
If you would like to keep touch with us directly, please go to contact us