Domestic Hot Water Heat Pumps
What is a Domestic Hot Water Heat Pump?
The Domestic hot water heat pump uses outdoor air to heat your hot water supply. Unlike standard air-to-water heat pumps, this particular heat pump only provides domestic hot water for showers and sinks.
How does a Domestic Hot Water Heat Pump Work?
A domestic hot water heat pump system consists of an efficient heat pump connected to a well-insulated hot water tank. The heat source (air or liquid) passes across the domestic heat pump's refrigerant, which circulates in a closed loop. The heat source releases some of its energy to the refrigerant, which is run through a compressor, causing the pressure and hence the temperature to rise. The resulting hot liquid then circulates through a coil around the hot water tank, heating the water.
Domestic Hot Water Heat Pumps Are Environmentally Friendly
Domestic hot water heat pumps are easy to install compared to conventional heat pump installations. The system combines a heat pump and a water heater in the same unit and is designed for easy transport and quick installation.
Our domestic heat pumps are among the most cost-efficient and environmentally friendly solutions for producing domestic hot water. They all rated A+, the highest energy rating for domestic hot water heat pumps. A domestic heat pump is an excellent way to establish your green credentials with a highly efficient water heating solution.
CONTACT US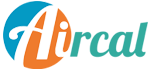 AIRCAL HEAT PUMP CO., LTD.
We are always providing our customers with reliable products and considerate services.
If you would like to keep touch with us directly, please go to contact us