Noble 500L All in One water heater Eco Friendly Heat Pump Domestic Hot Water heater for wholesaler
Noble 500L All in One water heater Eco Friendly Heat Pump Domestic Hot Water heater for wholesaler
Noble series 500L water tank volume, R290 or R134a refrigerant environmental refrigerant are used.
Features:
High COP 2.62 with air temperature at 20℃
Energy saving up to 75%
Environmental friendly R134a, R290 gas available
Comfortable low noise
Smart LCD Control
Advanced Technology
Quality-guaranteed Components
Solar Coil can be optional
Wifi control can be optional
Steel tank 304/316/Duplex tank optional
PV Ready Homes
The Aircal R290&R134a water heater series all have PV READY function,this means that it meets certain characteristics and requirements that will facilitate the installation of a solar energy system and optimize it for maximum solar electricity production.
Energy Saving
Lower heating and cooling costs while staying comfortable with a heat pump water heater.
Aircal sanitary hot water heat pump is one of the most economical systems to heat the water for domestic hot water. Using free renewable energy from the air , the all in one heat pump is highly efficient with low running costs for all day.
Higher water temperature output upto 60℃
Aircal heat pump water heater enable domestic hot water requirement in a large amount.
Feel the difference in your home comfort with an aircal heat pump.
Conveninet control panel with simple key operation
Intelligent remote controller available ,
can displays error code when problems accured , easy for maintenance.
Top Part OEM/ODM
Aircal offer heat pump top part OEM/ODM for your own All In One heat pump assembled at local market. It can largely save your shipping cost.
Water Tank Inside
Variable water tank material such as 304,316 stanless steel, strong corrosion resistance 2205 duplex steel, and enamel for small size tank. High density foam with good insulation can effectively lock the heat.
Refrigerant
Beside tradition R134a refrigerant gas, Aircal also develop new R290 gas all in one heat pump, most energy-saving and environment-friendly . Water cycle with dual pipes inside the top part but not in the water tank, much easier for repair than traditional R134a DHW heat pump.
Aircal heat pump delivers maximum comfort to your whole family
There are 100L wall mounted, 200L, 300L and 500L, which are able to meet water requirement from small apartment of 2 persons to a large amount of water demand upto 10 persons.
Scenes To Be Used
Free standing compact design, easy for installation and save space, can be installed in the balcony, garage, equipment room, storage room, cabinets, etc.
working principle
Aircal All in One heat pump are designed in compact structure with good quality components preassembled, all parts are convenient to reach for maintenance.
High-technology rotational compressor allows higher energy efficiency and better coefficient of performance, Aircal heat pump efficiency can be upto 3 to 4 times more than conventional gas boiler or electrical heater.
DHW tank disinfection
By heating the water in the system to 70°C, the high temperature kills most bacteria (including Legionella).
Model

Noble air 200L

Noble air 250L

Noble air 300L

Noble air 500L

Noble air+ 200L

Noble air+ 300L

ERP Class at Air 20℃

A

A

A

A

A+

A+

Tapping

L

L

XL

XXL

L

XL

Capacity

KW

2.02*

2.02*

2.02*

3.80*

2.06*

2.06*

Water tank volume

L

200

250

300

500

200

300

COP at Air 20℃ (EN16147)

2.8

2.8

2.9

3.1

3.05

3.31

Heating up time

h

5.1

6.3

7.6

6.7

4.73

6.38

COP at Air 15℃ (EN 16147)

2.61

2.61

2.75

2.93

2.88

3.14

Heating up time

h

5.1

6.3

7.6

6.7

4.73

6.38

Duct air flow(nom.)

m³/h

450

450

450

800

450

450

Max outlet water temperature (without using E-heater)

℃

60

60

60

60

60

60

Refrigerant

R134a

R134a

R134a

R134a

R134a

R134a

Rated water yield

L/H

45

45

45

82

45

45

Max.Water operating pressure

Mpa

1.0

1.0

1.0

1.0

1.0

1.0

Rated water pressure

Mpa

0.6

0.6

0.6

0.6

0.6

0.6

Net weight

kg

90

95

99

117

90

105

Net size(WxHxD)

mm

560*1755

600*1800

600*1850

700*2230

560*1755

640*1850

Capacity 20GP/40GP/40HQ

pcs

36/76/76

25/57/57

24/51/51

21/45/45

27/57/57

21/45/45

**Related to the supplementary heater

*Capacity and power input based on the following conditions.

Ambient temperature 20℃/15℃,water temperature from 15℃ to 55℃
Aircal also offer OEM/ODM design for your own brand of All in one heat pump water heater.
Heat pump water heater are excellent energy-saving solutions of residence, more energy saving than conventional gas boiler or electrical heater. Contact us now.
Certifications
The water heater has attained CE and Erp Certifications.
CONTACT US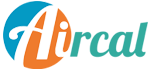 AIRCAL HEAT PUMP CO., LTD.
We are always providing our customers with reliable products and considerate services.
If you would like to keep touch with us directly, please go to contact us