Aircal Corporate Culture
Corporate culture is an essential soul for every company team
The company's corporate culture is the core concept that permeates the entire process of company operation and management, and it is also a value proposition that all air personnel follow together. Seeking our own value from it, the achievements of the company are inseparable from our corporate culture. Corporate culture construction is a strategic issue and the most practical problem faced by the enterprise, which is related to the development of the enterprise to a higher level, the continuation of its vitality, and the sublimation of the enterprise pattern. Simply put, it refers to the basic beliefs and values that are commonly recognized, believed in, and practiced by company employees.
Through learning, I have come to realize that a good cultural atmosphere is the common spiritual pillar of our Air employees. Under the leadership of company leaders and guided by corporate culture, we can achieve a stronger team.
Aircraft personnel adhere to six beliefs:
1: Work harder than anyone else
2: Low key and humble
3: Daily reflection
4: Thank you
5: Friendly and Kind
6: Refuse troubles
CONTACT US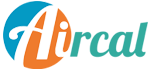 AIRCAL HEAT PUMP CO., LTD.
We are always providing our customers with reliable products and considerate services.
If you would like to keep touch with us directly, please go to contact us