Air Source Heat Pump Costs UK 2023
UK: Stop selling gas boilers in 2035, and subsidize boilers to heat pumps by 450 million pounds
Under the Heating and Buildings Strategy, the UK government is determined to stop the sale of gas-fired boilers, which primarily use natural gas, by 2035 and replace them with low-carbon alternatives, a move that has been seen as a world first. The Scottish government has released its own "building heating" strategy, pledging to phase out new gas boilers by 2030.

UK heat pump installation cost: According to Energy Saving Trust (EST) data, the average cost of installing an air source heat pump at home ranges from £ 7000 to £ 13000.Therefore, a subsidy of up to

£ 5000

has been provided through the Boiler Upgrade Program (BUS) to subsidize their installation
How will the government support the expansion of the heat pump?
The Heating and Buildings Strategy makes clear that the government is putting electric heat pumps – working like "reverse refrigerators" to move heat sources from outside to the home – at the heart of its net zero strategy. While the government says future heat supply is likely to use a "low-carbon technology mix" including heat grids and low-carbon hydrogen, much of the document focuses on developing the heat pump supply chain and making it more attractive.

In previous announcements, the government pledged to install 600,000 heat pumps annually by 2028, a nearly tenfold increase from the 67,000 units sold this year. The strategy reiterates this target, noting that it is the "minimum amount needed to achieve net-zero emissions," noting that about 200,000 of these are expected to be for new housing.

The report also states that achieving this goal "depends on the market finding ways to reduce the upfront cost of the system while continuing to improve the consumer experience." In contrast, the UK Climate Change Commission (CCC) recommends that 900,000 heat pumps should be installed by 2028. In its latest progress report, the CCC said the government's targets in some areas fell short of the commission's own targets and must be made up in others to stay on track for net-zero emissions, such as heat pumps differences in goals.

Costs are seen as a major barrier to the adoption of heat pumps, but the government's press release emphasises that prices are "expected" to drop significantly by 25-50% by 2025 "as the market expands and technology develops." It even states that by 2030 the target is for heat pumps to be as expensive to buy and run as gas boilers.

At the heart of the strategy is a new £450m, three-year "Boiler Upgrade Scheme" - the outcome of a consultation on a "Clean Heating Grant" - which will launch in April. This will provide homeowners with a £5,000 grant to switch to an air source heat pump, or £6,000 to switch to a ground source heat pump.
An important part of this strategy is the establishment of market mechanisms to support the introduction of heat pumps. Under the dominant scheme, which the government says is "most likely to be pursued", gas and oil boiler makers will be obliged to sell more and more heat pumps in quantities proportional to how much they sell fossil fuel systems over a period of time. This option could be used to push the remaining 400,000 heat pumps that are not installed in new homes by 2028.

Recently, another important strategy was released - the British government released the "Net Zero Strategy", which describes the important measures for the UK to achieve its commitment to net zero emissions by 2050, with a focus on the support plan for heat pumps.
Main objectives of the heating and building sector
Improve the energy efficiency of residential and non-residential homes across the UK to ensure that less energy is used for heating, reducing reliance on imported energy while ensuring economy, comfort. By 2035, all new heating equipment in homes and workplaces will use low-carbon technologies, such as electric heat pumps or hydrogen boilers, as long as costs drop low enough.
Specific goals include
① Support 100,000 jobs by mid-2020s and 175,000 jobs by 2030

② Begin leveraging £200 billion in additional public and private investment, in line with the UK's development process to achieve CB6 by 2037

③ Setting a low-carbon pathway for the use of new heating equipment in homes and workplaces by 2035
​​
Key initiatives
① By 2035, no new natural gas boilers will be sold

② Invest 450 million pounds to set up a three-year "boiler upgrade plan" to provide households with a subsidy of up to 5,000 pounds for low-carbon heating systems to ensure that their costs are comparable to natural gas boilers

③ Invest 60 million pounds to launch the "Heat Pump Ready Scheme" to fund groundbreaking heat pump technology research and development, and will support the government's goal of installing 600,000 heat pumps per year by 2028

④Provide cheaper electricity to reduce the cost of heat pump use
Details of the UK government's £400 energy subsidy for winter 2022
Just yesterday, the UK government finally announced a new deal on energy subsidies for 2022. In response to upward pressure on the cost of living (energy bills are expected to rise by 78% this winter), households in England, Scotland and Wales will receive Department of Energy subsidies/discounts of up to £400 to help millions weather the cold winter.
⭐ When to get it? How to get? ⭐
The subsidy is expected to start in October 2022 in six-month instalments rather than a one-time payment. Families will get £66 off in October and November if they are eligible (basic households are eligible) and then £67 off each month from December to March 2023.




No application is required for this subsidy. Users who are automatically deducted monthly will enjoy the reduction or exemption directly, or the amount will be returned to the account after the deduction. If it is a smart prepayment meter customer, the discount will be automatically calculated in the first week of each month. If it is the kind of traditional meter users (going to the outlet to pay the bills by themselves), they will get a discount code through email, text message or letter for use when paying bills.




Household energy bills could soar to a staggering £2,800 a year (based on average usage) this winter, from the current cap of £1,971, according to energy regulator Ofgem.
⭐ Who is eligible? ⭐
Almost all UK households (about 28 million unless not using the national grid), England, Scotland and Wales and Northern Ireland receive this subsidy. You are eligible even if your housing circumstances change during those six months.




If you rent and pay your energy bills, you can too. But if your name is not on the bill, like your rent is billed (student flats, etc.), you can't enjoy it. If you pay your landlord to pay your bills, you can ask the landlord to reduce your rent.




This subsidy does not need to be returned.
⭐ Are there any other subsidies? ⭐
The £400 energy subsidy is one of the UK government's packages to help families cope with the cost of living. If eligible, you can also get the following subsidies:
• A one-off benefit/tax/pension credit of £650 to low-income households




• £300 paid to pensioner's family




• £150 paid to the family of a disability benefit recipient




• £150 council tax subsidy (introduced earlier)
The package means around 8 million households will receive at least £1,500 in subsidies, similar to the average for energy rises.
⭐ UK Conclusion on the Cost of Air Source Heat Pump⭐
For those who want to reduce their household carbon footprint, air source heat pumps are a great choice, although they are currently not as cheap as gas boilers, this situation is likely to change in the future.
You expect to pay approximately £ 7000 to £ 13000 for the air source heat pump, including installation costs.
Through appropriate repairs and maintenance, air source heat pumps can keep your home warm and comfortable for 15 to 20 years.
CONTACT US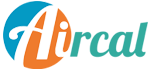 AIRCAL HEAT PUMP CO., LTD.
We are always providing our customers with reliable products and considerate services.
If you would like to keep touch with us directly, please go to contact us