Clean Heat Grant 2022

Clean Heat Grant 2022
The Clean Heating Grant is a UK government-run scheme to help existing small domestic buildings transition to a low-carbon heating system for heating.
The scheme will take effect in April 2022
The property must provide a valid Energy Performance Certificate (EPC) issued within the past ten years. EPCs tell a building's energy efficiency by rating it on a scale from A (very efficient) to G (least efficient), which helps to understand the carbon emissions released by the property and the cost of heating the building.

To be eligible for the program, the property must be an existing building or a custom-built building. This is similar to domestic RHI considerations. New buildings will not be eligible for the Clean Heat Grant. This is because switching to low-carbon heating in retrofit rather than new buildings are more expensive and complex, and incentives are badly needed to make this transition.

Families must assess their needs and provide at least one quote from a certified installer to be eligible for the grant. Responsibility for applying for the voucher rests with the property, and the installer will play a leading role in redeeming the voucher. This will also ensure that these vouchers work well for those families who really need them. It is also important that the installer is MCS certified.

In order to qualify for the grant, there must be no recommendation for a valid EPC for attic and cavity wall insulation. This requirement is waived if it is a government-listed building or is located in a protected area. Exemptions will be the same as those listed on the domestic RHI.
⭐New Heat Pump Grant⭐
The UK Government last month announced a new heat pump grant from April 2022 called the Clean Heat Grant. The new grant offers a £5000 grant to replace boilers. The grant will only fund 90,000 pumps over three years. So now has never been more of a good time to start deciding to go green and save money on your energy bills over time. The scheme will replace the current grant called Renewable Heat Incentive (RHI) which comes to an end in March 2022.
⭐Eligibility Criteria to Receive Clean Heat Grant⭐
All applicants must hold a valid EPC, which has been issued in the last 10 years. An EPC is a certificate that shows how energy efficient your property is, as well as the estimated energy costs and the home's energy performance related features.
There must be no recommendation on the valid EPC for loft and/or cavity wall insulation. There will be an exemption to this requirement, for example, a government listed building or homes located in a conservation area. The exemptions will remain the same as listed by the domestic RHI.
⭐When Does The Clean Heat Grant Start?⭐
The UK is trying to reach net-zero carbon emissions by 2050. It has set a target to install 600,000 heat pumps per year by 2028.
⭐What Is The Current Grant?⭐
The current grant is called the Renewable Energy Heat Incentive Grant. You could get from £200 to £4000 a year as part of the incentive but the amount will depend on the system installed. The grant scheme is open to applications until March 2022.
If you secure access to the RHI before then, the government will send you quarterly payments for seven years, based on the amount of electricity your system is estimated to produce.
Here are some criteria that must be met to be eligible. All of the criteria are available on the government website, and it's worth checking to make sure you comply with every requirement. First of all the technologies used must be on the Microgeneration Certification Scheme (MCS) and have a certificate issued. Technologies that are included are biomass boilers, air-source heat pumps, ground source heat pumps and solar panels.
⭐Who Can Apply For The Current Renewable Energy Grant?⭐
The owner of the property, a landlord and self-builders can apply for the grants
You must have applied within 12 months of the commission date of your renewable heat source
You will need the MCS installation certificate number for your heating system
You must have an Energy Performance Certificate (EPC) number
Have your bank details handy
There is a lot to take in with these requirements. If you are unsure but will rely on getting this funding to help pay for your choice of renewable heat source, call us and we can help guide your decision. You will need to understand the type of renewable heat source to install and the certifications and technologies to purchase.
The Clean Heat Grant, now renamed as the Boiler Upgrade Scheme, is a UK government-run scheme that aims to help existing small domestic buildings transition to low carbon heating systems for heating their homes. The scheme has come into effect from 1st April 2022 and is expected to replace the Renewable Heat Incentive (RHI) when it ends on 31st March 2022. The UK government also announced that there will be zero VAT on energy efficient measures starting April 2022.
This is a great time for homes in the UK to make the switch to renewable and energy efficient measures, as there are multiple grants and schemes for both solar panels and heat pumps.
The UK government has announced its plan to decarbonise the nation through the Heat and Buildings Strategy. £5000 government grants will be given to households as part of the Boiler Upgrade Scheme to promote clean heat from low carbon technologies such as heat pumps.
The scheme will run for 3 years starting April 2022, and the government has set aside a budget of £450 million under this scheme.
⭐Eligibility Criteria For The Boiler Upgrade Scheme⭐
The eligibility criteria for BUS are similar to that of Domestic RHI as the grant is expected to replace RHI in helping existing homes. Based on recent government consultations about the Boiler Upgrade Scheme (BUS), a set of criteria has been laid out clearly to let homeowners know what they can expect to get out of this grant should they be eligible. These criteria are detailed below:
The property has to provide a valid Energy Performance Certificate (EPC) that has been issued within the last ten years. EPC tells how energy efficient a building is by giving it a rating in a range between A (very efficient) to G (least efficient), and this helps to understand the carbon emissions released from the property and how costly it is to heat the building.
⭐What Can You Expect from This Grant?⭐
Boiler Upgrade Scheme mainly aims at helping segments of the low carbon heating supply chain and enabling existing homes and custom-built homes to contribute their part in cutting carbon emissions. This is a step towards the greater goal of achieving Net Zero by mid-century.
The government, after its ten-point plan, is committed to implementing the Future Homes Standard in order to help new buildings to be low carbon and energy-efficient. The Clean Heat Grant has been unveiled further in the Heat and Buildings Strategy publication which laid out its plan under the Boiler Upgrade Scheme. The scheme which holds a funding of £450 million will run for 3 years starting April 2022, and will help households with £5000 government grants for installing low carbon technologies.
The Boiler Upgrade Scheme has commenced from 1st April 2022 and there are high hopes for low carbon technologies going forward. The final scheme design will be confirmed later this year in the government response to the original consultation. If you are looking to install a heat pump, it is recommended to begin your research now and act quickly once the scheme launches.
CONTACT US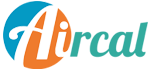 AIRCAL HEAT PUMP CO., LTD.
We are always providing our customers with reliable products and considerate services.
If you would like to keep touch with us directly, please go to contact us