hybrid heat pump water heater A+ class from Aircal
According to European Union regulation, only the hybrid heat pump water heater COP figure reach 2.62 can be ranked as A+ class.
What does the A+ class mean?
It means the COP figure of this heat pump water heater is higher.
It means the user uses the water heater as usual, What his electricity bill amount will be reduced a lot.
It means the user takes less energy but gets more heating output. If more people used higher energy level products. it will lead to electric power-saving and less CO2 emission. This is also one important reason many governments offering the subsidy to users to buy higher hybrid heat pump water heaters.
In order to help our customers to get the government subsidy. Aircal heat pump factory designed a 100 liter A+ class hybrid heat pump water heater in 2018. And it was sold well in 2019. This product not only with A+ energy level, but it also has the below features:
New technology to protect the water tank.
LCD display screen.
Low noise: 48.5dB
Higher output water temperatures under heat pump mode.
CONTACT US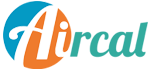 AIRCAL HEAT PUMP CO., LTD.
We are always providing our customers with reliable products and considerate services.
If you would like to keep touch with us directly, please go to contact us