Mute Technology heat pump
As an excellent heat pump manufacturer in China, Aircal utilizes professional heat pump knowledge to develop R290 natural refrigerant heat pump products that can protect the environment and climate. We have launched the R290 Master Heat series heat pump globally, which is our first range of heat pump product to use R290.
This series not only uses R290 efficient and environmentally friendly refrigerant with a GWP of only 3, but also achieves epoch-making innovation in noise reduction technology. In the true sense, it has achieved ultimate silence performance - true silence is when no sound is heard.
The Master Heat series has extremely quiet performance, efficient operation in high water outlet temperatures and ultra-low temperature environments. This product adopts the latest silencing technology: dual DC noise reduction technology, optimized pipeline design, intelligent frequency conversion noise reduction control technology, dedicated noise reduction cotton design for compressors, and optimized design for unit structure to reduce noise. Multiple noise reduction technologies restore a new level of sleep and create a quieter home environment than silence.
In addition, the Master Heat series products can continuously heat in a low temperature environment of -25 ℃, with a maximum outlet temperature of up to 75 ℃. It has also reached the EU standard of A+++ ultra high energy efficiency. In addition to performance, quality is more important. The Master Heat series heat pumps adopt air protected electronic control boxes, temperature sensors, IoT network platforms, and PV&SG Ready are also fully equipped, achieving the concept of smart homes.
CONTACT US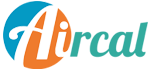 AIRCAL HEAT PUMP CO., LTD.
We are always providing our customers with reliable products and considerate services.
If you would like to keep touch with us directly, please go to contact us