Spain Swimming Pool Exhibition
AIRCAL looks forward to meeting you at the Spanish Swimming Pool Exhibition in November!
Here are the exhibition details
November 27-30 Barcelona HVAC Exhibition
Fiera Hotel on Grand Avenue, Barcelona
Booth no.: 2F13
November 14-17 C&R Exhibition
Madrid, Spain
Booth no.: 5E38
Spanish swimming pool information
Spain has 7% of the world's swimming pools and is the second largest country in Europe, second only to France. Spain currently has 1.35 million swimming pools, including residential, public and collective use.
2021 will be a glorious year for the Spanish swimming pool industry. According to the data released by asofap (Spanish Association of swimming pool professionals), the average business growth in 2021 was 10%, with a total turnover of nearly 1.4 billion euros, while the growth of major manufacturers and distributors was as high as 25%.
Spain has 30000 new swimming pools, an increase of 5.2% over 2020
The epidemic led to a surge in demand for the construction of swimming pools, especially private swimming pools, with 30000 new swimming pools, an increase of 5.2% over 2020.
In addition to the increasing demand for public and community swimming pools, the use of private single family swimming pools is also the biggest improvement in new buildings, especially the travel and mobility restrictions caused by the pandemic.
Obviously, the swimming pool industry in Spain is in one of the most successful periods. The market is expanding, and innovation and equipment are needed to make water facilities more sustainable, experiential and easier to maintain.
CONTACT US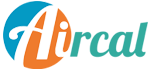 AIRCAL HEAT PUMP CO., LTD.
We are always providing our customers with reliable products and considerate services.
If you would like to keep touch with us directly, please go to contact us