ERP Energy related Products
What is erp Energy efficiency certification?
On July 6, 2005, the European Parliament and the Council officially announced the Directive 2005/32/EC on the development of a framework for environmental protection design requirements for energy-consuming products

The ErP Directive also complies with Council 92/42/EEC (Directive on new energy efficiency requirements for hot water boilers using gas or liquid fuel) and European Parliament and Council Directive 96/57/EC (On household refrigerators, freezers Directive on Energy Efficiency Requirements for its Assemblies) was revised.
The significance and role of ERP certification?
Governments of various countries, especially those of developed countries, are increasingly considering environmental protection factors when formulating policies to ensure the sustainable development of society. The use of energy products (EuP) is generally considered to have several impacts on the environment during the production, distribution, use, and disposal stages, such as climate change, energy and resource consumption, and general and toxic waste generation. According to the German Environmental Protection Agency (2000), more than 80% of the environmental impact is related to product design, that is, if the environmental impact is considered in the product development stage, the environmental performance of the product can be improved. In recent years, the impact of electrical products on the environment has gradually been paid attention to, and various countries have formulated goals and standards for improving product environmental performance. This trend is the basis for the European Union to regulate the environmental design of electrical appliances.

Energy labels specify heating capacity, efficiency and sound power levels, and energy consumption using a color scale from green (efficient) to red (waste). The Energy-Related Products Directive - the ErP Directive - allows a comparison of the efficiency and emissions of different types of heaters (or "batches" of heaters).

Aircal hot water experts can provide you with support and advice to implement the legally binding requirements of the Ecodesign Directive and all its amendments. Promote your heaters to market with our test results, measurements and certifications while meeting the relevant requirements of the ErP Directive.
Aggregating certain types of heaters in a batch allows for energy efficiency comparisons.
Batch 1: Boilers and Combination Heaters

Lot 2: Water Heater

Lot 15: Solid Fuel Small Heaters

Lot 20: Single Room Heater

Lot 21: Warm air central heating (central heating without CHP)
Energy label
From September 2015, labels on refrigerators, washing machines or stoves, all heaters and energy-related products will have energy labels. Efficiency levels are expressed on a scale. From 2015 to 2019, ranging from A++ to G. Starting in 2019, the scale will increase to accommodate more economical heaters. This will go from A +++ to D.
CONTACT US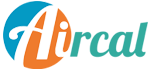 AIRCAL HEAT PUMP CO., LTD.
We are always providing our customers with reliable products and considerate services.
If you would like to keep touch with us directly, please go to contact us